wellbeing.ai coaches are our certified, trusted partners. They can assist you in interpreting the wellbeing scores and help you define the actions and follow-up programs to address burnout, anxiety, engagement and enjoyment in the organization.
Shirley
Devey
Shirley is a clinical psychologist with a wealth of experience in helping individuals navigate the challenges of stress, burnout, and overall wellbeing. She is highly skilled in coaching individuals through the process of reintegration, whether it be returning to work after a break or transitioning to a new job.
In addition to her background in psychology, Shirley is also trained as a coach, which allows her to approach her clients with a holistic, solution-focused approach. She is dedicated to helping her clients find greater satisfaction and balance in their professional and personal lives.
Caroline
Debal
Caroline started her career as an auditor in various sectors, ranging from local companies to multinationals. More than 15 years ago she took the step into the Human Resources world and built up expertise in recruitment, talent management, outplacement, coaching and training.
Caroline is an experienced and international certified coach (PCC) with a proven track record. She takes a holistic approach in guiding people in their professional and personal development. Her expertience lies in following areas: stress & burnout coaching, wellbeing, resilence, job coaching, career guidance, team coaching and Enneagram coaching.
As a coach she strongly believes in the inner strength and potential of her client. She encourages them to explore core values, set priorities and identify a vision for the future.
Stefanie
Vanlerberghe
After taking on a strategic, tactical, and executive role within companies for 23 years, Stefanie's passion for organizational structure and the well-being of people within them, grew. In 2021 she decided to start her own company to coach other companies to create a self-managing team, to make their systems and processes less complex, and to free up more time to work ON the business. This according to the principles of an open organizational culture where responsibility, transparency and cooperation are key.
From the many challenging assignments, there still is a lot of work to be done to convince company managers that wellbeing of their employees equals win-win for everyone. Concrete data can make a real difference here.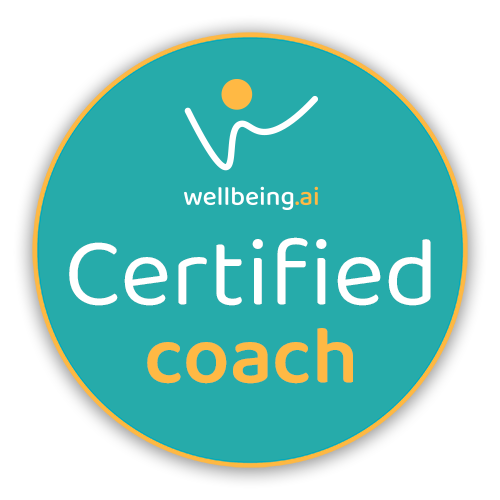 Interested in becoming a wellbeing.ai coach?
Reach out to find out more!