Wellbeing.ai is a unique scientific and data-driven platform that takes an integrative approach to detect signs of wellbeing. Our cutting-edge platform helps individuals and organizations to anticipate and take action before burnout and anxiety could lead to serious work disruptions.
Enhancing the wellbeing of employees can lead to higher performance and better work-life balance. Wellbeing at the workplace continues to be identified as one of the main factors involved in organizational and personal success due to its strategic value.
Studies show that current health and wellness programs are still falling short, with only 23% of employees agreeing that their companies offer good access to relevant benefits, and only half of them receiving the emotional support they need at work to manage their daily stress. Poor wellbeing at work constitutes a major factor in relation to employee turnover, sick leave, and low productivity.
In the current labor market, individuals seem to value organizations as a mean to enhance their quality of life while performing their responsibilities. Companies need to assess the importance of reallocating resources to attend the employee's current demands, in order to retain them and inspire the best version of themselves.
Employees and employers don't have to face these challenges alone. Wellbeing.ai provides an innovative solution to empower them. Supported by robust data models and scientifically validated methodologies, Wellbeing.ai can help them drive forward organizational and individual performance, by identifying strong and weak points along the way and recommending actions to improve their wellbeing at work.
Continuous testing
Our unwavering commitment to research is reflected in our solution. The Wellbeing.ai team is constantly conducting new tests, collecting data, and improving our calculation models to provide a unique solution in the world that allows our users to improve their wellbeing at work. To ensure reliability and validity, we have exerted multiple tests to compare the data quality and types produced by various detection tools and evaluate the initial version of Wellbeing.ai's computation models and our biometric detection technologies. Also, we conduct tests to continuously refine our models using feature extraction, statistical multivariate methods, as well as machine learning.
How does it work?
Wellbeing.ai collects emotional data through an employee's workstation in real-time, such as their microphone or webcam. The collected data is then analyzed and provided individually to each employee with a user-friendly interface, helping them self-supervise their performance and metrics. The employer can also access the aggregate and anonymized data of the group's performance, with analytical options that provide comparisons between job positions, teams, projects, and business units.
What data is collected?
Emotional Face Analysis: Captures emotional expressions and landmarks through webcam or phone cam during sessions.
Eye Tracking data: Captures attention through webcam or phone cam when looking at materials (i.e.reports).
Self-reported data: through standardized scientific questionnaires that measure wellbeing and its various elements at work, for comparison with the biometric measurements.
Emotional Voice Analysis: Captures emotional voice fluctuations through a device microphone (online or by phone). Upcoming!
Wearables: Other data collection tools such GSR and EEG will be included Upcoming!
Behavioural HR Data: pulling in HR related data such as resignations, sick leaves, performance, promotions, etc., will feed our system to provide accurate insights to help organizations driving towards a successful wellbeing strategy at work.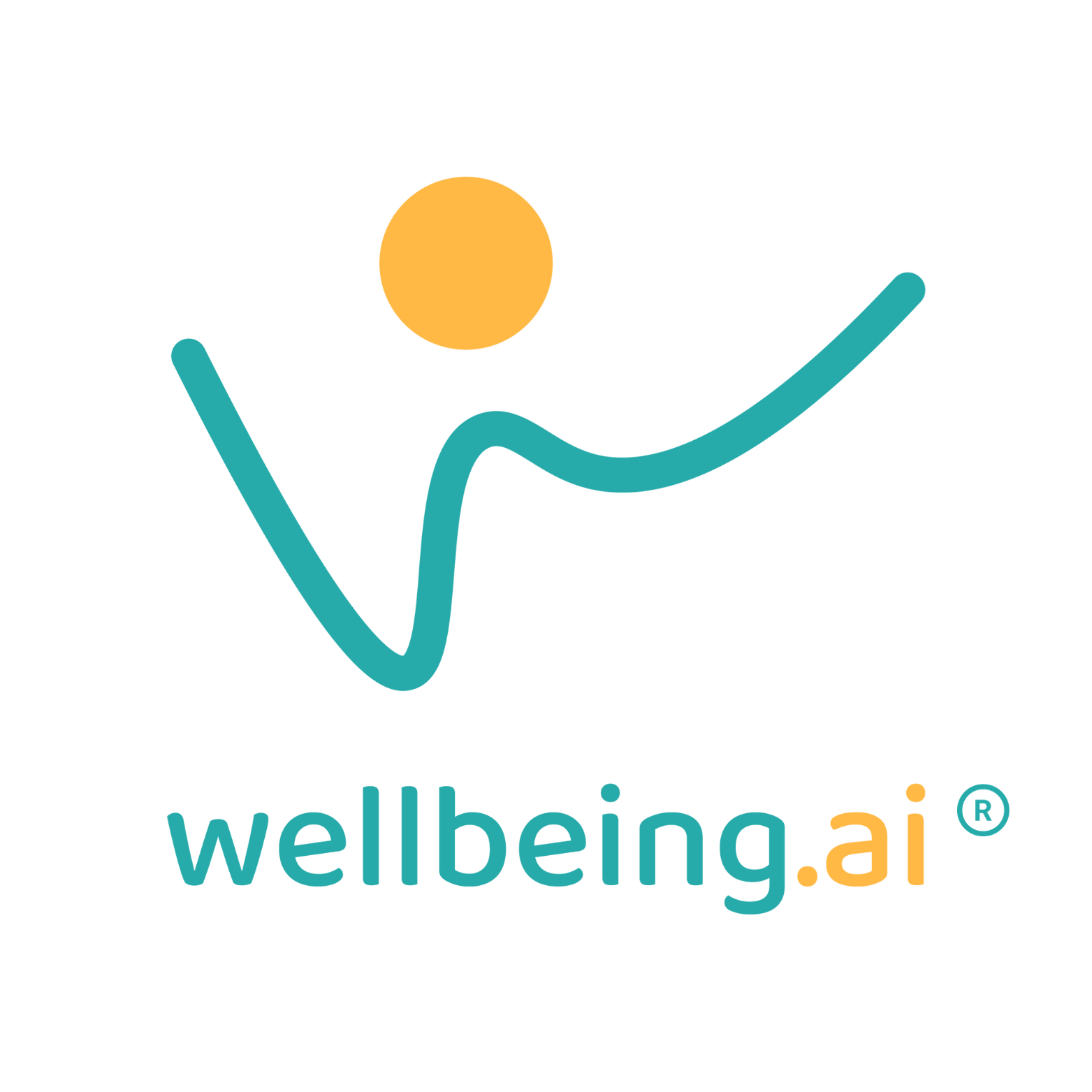 Want to explore what wellbeing.ai does and how it works?